Happy 4th of July! As we celebrate our country's independence, we would like to thank the men and women who have fought and continue to fight for our freedoms. In honor of the holiday, we'd like to spread some awareness for veteran homebuyers and homeowners who do not know the benefits of the VA Home Loan Guaranty Program.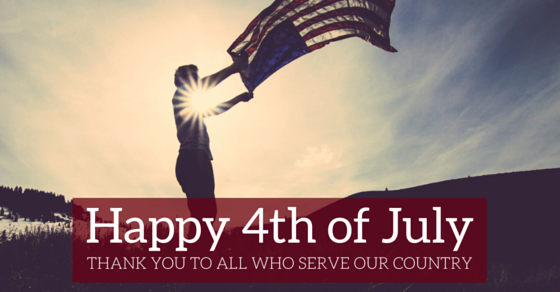 VA loans have helped more than 21 million veterans become homeowners.
In 2015, over 631,000 home loans were guaranteed by the VA, which is the largest year in the history of the VA loan program, according to Veterans United Home Loans.
VA loans have the lowest foreclosure rate among loan types.
Even though a VA loan requires no down payment and Veterans Affairs does not require a minimum credit score for borrowers (though lenders may set their own credit score requirements), VA loans are extremely safe.
Over 40 percent of homebuyers who financed a home with a VA loan in 2015 didn't use a down payment.
The no down payment requirement is arguably the biggest benefit of VA loans. When the program was created in 1944, it was designed to help level the playing field for veterans who were not able to build a financial nest egg during their time of service.
Veterans receive cost breaks other borrowers usually incur.
The VA limits the amount of closing costs a veteran borrower has to pay. VA borrowers are also not required to pay for private mortgage insurance, which is required for other government-backed loans like an FHA or USDA. VA loan interest rates are often lower than market rates, as well.
Many veterans and service members are unaware of their access to a VA loan.
One in three veterans say they didn't know the VA Loan Guaranty Program was available to them, according to the U.S. Department of Veterans Affairs. Furthermore, many of those who have financed with a VA loan previously don't realize that a VA loan is not a one-time benefit.
If you or anyone you know may benefit from a VA loan, click here for more information about eligibility and program benefits. Wishing you and your family a happy and safe holiday!
Interested in learning more about what it takes to purchase a home? Download our free Mortgage 101 Handbook for loan options, credit score information and more!